Quite interesting, my first Ghanese spammer. And the proof why registration for Couchsurfing doesn't work: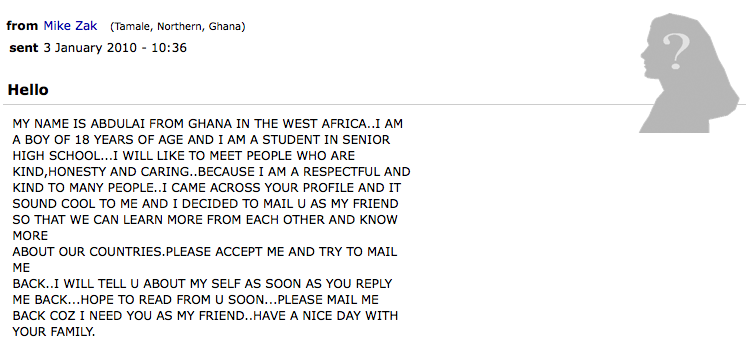 Too bad that CS doesn't use SpamAssassin. But what about the profile (https://www.couchsurfing.org/profile.html?id=BFUS6VU)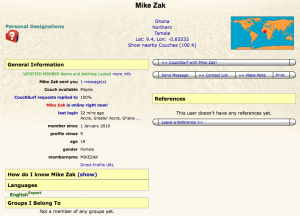 Why is a African person being able to "have a secure profile", while everything is against him? Another proof that registration and sponsoring CS doesn't make the system safer?
(Needless to say: I spammed the account…)
Have a great – and safe! – 2010!